SOCIAL BOWLING
It's just you, the ball, ten pins… and your squad cheering you on!
SUNDAY NIGHT REDPIN
6 PM to Close
We'll put a red pin in with the others. If it comes up as the head pin (pin #1), and you can knock them all down for a STRIKE, we'll give you a free game! (Just let us know before you throw the ball that the red pin is in position.)
Also on Sundays…
1/2 OFF BOWLING!
11:00 AM - Noon & 8:00 PM - Close
ALL U CAN BOWL
Save yourself some green!

Monday & Tuesday:
9:00 PM - Close
Thursday:
9:30 PM - Close
BOWL YOUR BRAINS OUT!
Friday: 10 PM - Close
LADIES NIGHT!
Wednesdays: 8 PM - Close
Ladies bowl for $1.00 per game!
KARAOKE
Fridays & Saturdays
9:00 PM - Close
COSMIC BOWLING
Bowl in the blacklight!
Monday through Thursday & Friday
9 PM - Close
OUR BOWLING CENTER
Built in 1976, Bel-Mark has been a staple on the West Side of Ann Arbor for decades. Our family took ownership about 10 years ago and has focused on making Bel-Mark a place where families and groups can spend valuable time together.
Our 39-lane bowling center features an updated scoring system with brand new technology for scoring, games, and coupons. Other recent upgrades include a semi-private bowling suite with nine lanes, couches, and big-screen TVs perfect for corporate events, holiday celebrations, rehearsal dinners, wedding parties, graduations, and birthdays! Our lanes are available for use by all ages and abilities. We are happy to accommodate those with special needs and in wheel chairs with ramps or bumpers.
The in-house Bel-Mark Cafe offers a full menu, an extensive bar, and catering for those special occasions. See Drink Specials and Menu »
We love our leagues! We have leagues going all year round and continue to build them for all types of bowlers. Join a league today!
Even Our Games Got Game
Add another layer of fun with SYNC Bowling games!
Angry Birds: For kids of all ages. Knock down the designated "pig" pins and watch your score soar!

Creature Feature: 5-frame game for kids with fun animates ghosts and goblins that appear on screen as you bowl!

PINPIX: Personalize your game by taking your pictures right from the tablet, adding funny accessories, getting photobombed and more!

Plus... EZ Bowling and Best Frame
PRICING
(See specials above.)
MONDAY - THURSDAY
Open - 5 PM $3.50 a game / $16 per hour per lane
5 PM - 9 PM $4.95 a game / $24 per hour per lane
9 PM - Close $3.50 a game / $16 per hour per lane
FRIDAY
Open - 5 PM $3.50 a game / $16 per hour per lane
5 PM - Close $26 per hour per lane
SATURDAY
Open - 5 PM $24 per hour per lane
5 PM - Close $26 per hour per lane
SUNDAY
Open - Close $24 per hour per lane
VIP BOWLING SUITE (Lanes 1-9)
Regular hourly rates plus $6.00 per hour
Specials are not applicable
SENIORS (age 55+): $2.75/game
Monday through Friday until 5 PM
SHOE RENTAL: $3.25
FAQ for Online Open Play Reservations
• No refunds will be given, no if's ands or buts (or exceptions)
• Reservations are offered only at posted prevailing hourly rates
• Specials and/or discounts DO NOT APPLY to online reservations
• Online reservations may be booked as far as seven days prior and as little as two hours before your desired bowling time
• Some lanes are held for walk-in open bowling, and sold on a first come first served basis (during times we offer open bowling)
• If the time you would like is not listed, please call to confirm open bowling (sometimes, we have a full house of leagues or a full facility rental)
•Your bowling time starts at the time you reserved (so be ready).
• Tardy arrivals will not receive additional time or refunds, again your time starts at the time you reserved.
• Please arrive 15 minutes prior to your reserved time to obtain shoes and optimize your bowling time
•Bowling shoes are required during your bowling experience. You may purchase them while making your reservation or upon arrival, doing this ahead of time will streamline your arrival.
• The only time we can guarantee is what you reserve online. (Adding additional time at the time of bowling is based on availability of the lanes.)
• Bumpers are available for those ages 8 and under.
• No outside food and beverage permitted
•We have a full bar & restaurant
FAR OUT! COSMIC BOWLING


Monday, Tuesday, Thursday, Friday & Saturday.
THINGS TO KEEP IN MIND
(AKA The Rules)
• Please call ahead for current price, specials, and availability at: (734) 994-8433. Events and hours subject to change without notice.
• Minimum 6 people to open 2 lanes, otherwise lanes can be rented at the prevailing hourly rate.
• To qualify for the All You Can Bowl pricing you MUST have a minimum payment of 3 people per lane to get started -- bring your friends! Otherwise lane(s) can be rented at the prevailing hourly rate.
• Groups of 5 or less will be assigned to a single lane only. Reservations are not allowed.
• Bumper Bowling is for the young ones, ages 8 and under please.
• Bowling shoes required to bowl - shoe rental available, socks required and can be purchased.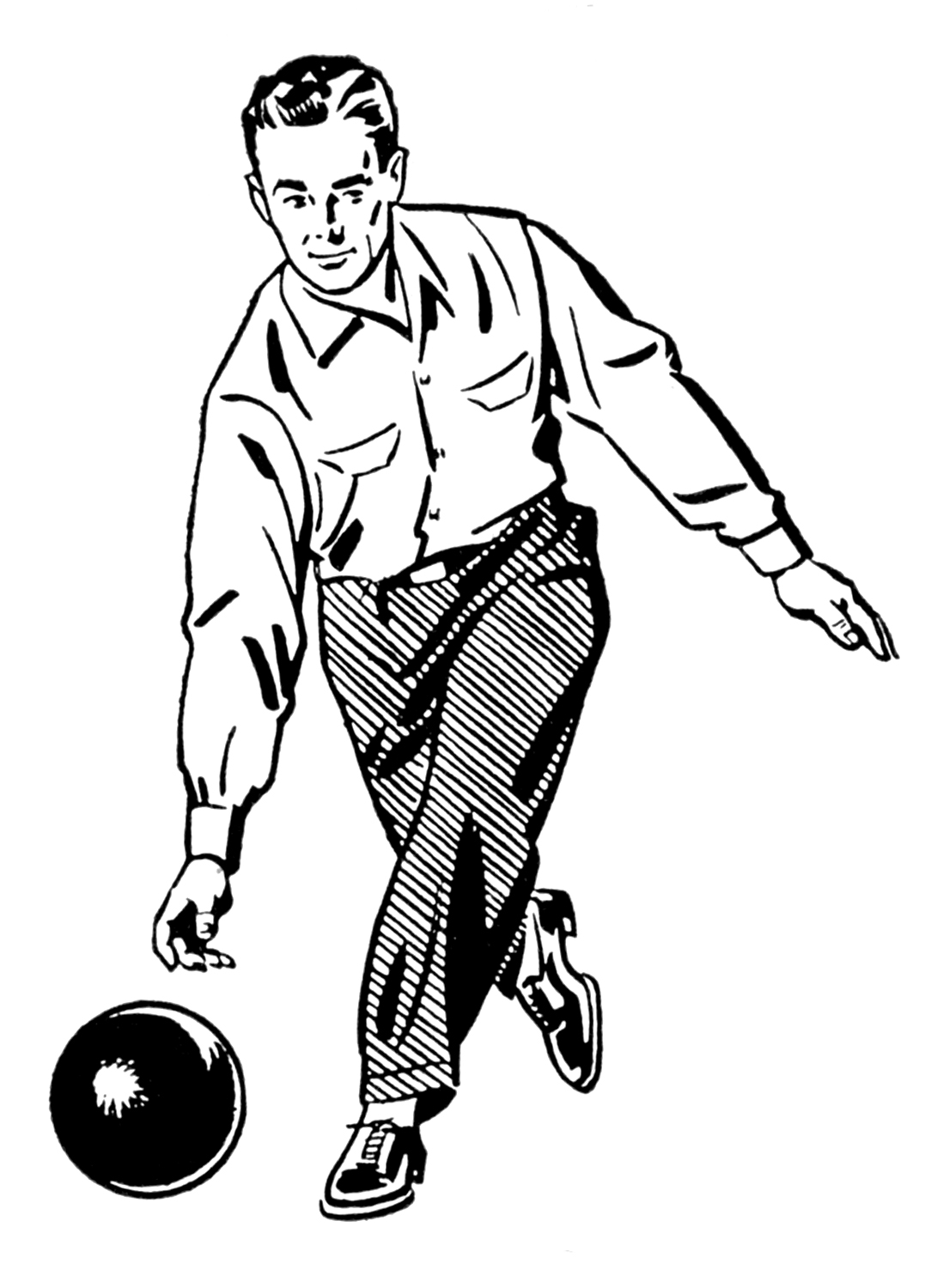 TAKE THE LEAP, JOIN A LEAGUE!

From beginners to old timers, we've got a league for you.
JOIN OUR MAILING LIST
Opt in to receive monthly updates, coupons, discounts, and event listings right in your inbox!